Search Engine
Optimization
Building a meaningful website is halfway of the online presence. Directing the target audience to the website completes the cycle. In this competitive digital world when most of the companies are striving hard to make significant presence, it has become all the more difficult to struggle for your share of visibility.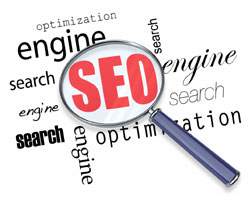 We at Intrepid Websoul Private Limited provide this "Visibility" to your Business, so that it is no more a name, but a Brand. Our Team of experts and professionals work to provide long term solutions in the shortest possible time. Apart from our experience and in depth knowledge, our pace of keeping ourselves updated with the latest development and technology sets us apart from our peers.
SEO, a technical process can become your biggest Marketing Tool as it makes your website visible to your direct target audience.
Your online presence is not just economically important for your business, but it also impacts your customers psychology in a great way. Easy reachability enhances the credibility and authenticity of the business. It makes you available and visible to the direct target audience. Please call us or enquire to get full details.